Schedule Your Alexandria & NOVA-DC Home Inspection, Today!
Doug McCullough
Licensed And Certified Home Inspector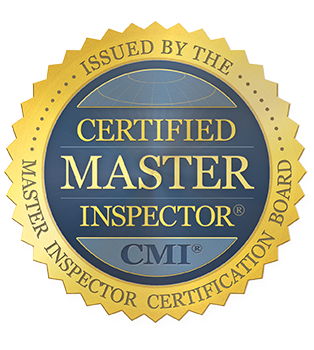 Hello and congratulations on needing a home inspection. My name is Doug McCullough and I am the owner and operator of Advocates Home Inspection. I moved to Northern Virginia when my wife got orders to report to USCG Headquarters in Washington DC. We bought and live in what is now the 14th home we have owned in Alexandria, VA. As a real estate investor and former builder with over 30 years of experience, I've had more than my share of home inspections, some good, some not-so-good, and some that were downright incorrect and terrible.
With the experience I have in construction and the homes that I've personally owned and sold, I decided that I would get my home inspector's license and start my own company. Although it would have been much easier to just become another inspector working for a large company, I decided that my experience and skill set could be put to better use by applying them accordingly to each and every client I work with.
No two buyers or homes are the same, and respectfully never should they be treated as such. Whether you're a first-time home buyer buying an efficiency or a seasoned home buyer buying a mansion, the common bond shared is that buying a home is usually the largest expense of your life to date. Everyone deserves the same amount of service and education about the house they are looking to make into their home.
Just because I have a lifetime of experience building and repairing homes does not mean that my clients do, so every report is written in easy-to-understand terms for each and every buyer. Not everyone knows how to operate and maintain a home. It's for this reason that I don't just tell my clients what all needs to be repaired or replaced. Each of my reports are written to include where to shut off the water and gas, how to winterize the exterior hose bibs, and where to reset the GFCI receptacles and breakers. I even document where and what size the HVAC filters are and what types are best for each type of system. In essence, I provide my clients with a customized home-owners manual in addition to a fully documented report. All important aspects are photographed and included in the report which is sent to the client's email within 24 hours if not the same day. This includes any 360-degree photos should the client decide they would like to have them added. My reports are notoriously long because of their thoroughness and detail but it's important that everyone I work with knows that I never delete any of my reports so that if you have any questions It's simple for me to pull it up and review them with you.
All this said, I love educating clients about the house that they are looking to make their home. It's not everyday someone purchases their home, and with me it's never treated that way.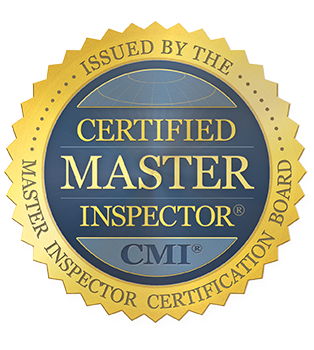 Certified Master Inspector
Certified Master Inspectors (CMIs)® are the best inspectors in the world. CMI® is a professional designation available to all qualifying inspectors who wish to become Board-Certified by the Master Inspector Certification Board. All CMIs® are experienced, dedicated to education, and have a proven record in the inspection industry.
Verified Certified Master Inspector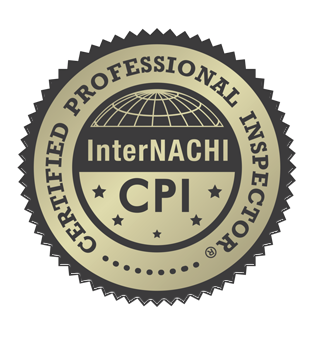 InterNACHI Certified
InterNACHI is the International Association of Certified Inspectors, which is the world's largest nonprofit association of residential and commercial property inspectors. InterNACHI provides its members with accredited training and education, free benefits, expert advise, and peer support.
InterNACHI Member # 18061132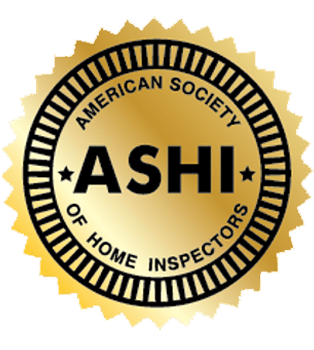 ASHI Certified
ASHI is the American Society of Home Inspectors, which is the oldest and most respected professional association for home inspectors in North America. ASHI promotes standards for property inspections and provides educational programs needed to achieve excellence in the profession.
ASHI Member #266075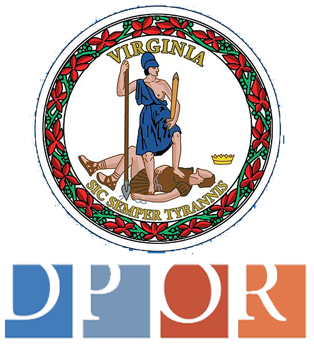 DPOR Certified
DPOR is The Virginia Department of Professional and Occupational Regulations, which is an executive branch agency under the Secretary of Commerce and Trade. DPOR issues professional credentials—licenses, certificates or registrations—in the least intrusive, least burdensome and most efficient way.
DPOR# 3380001334
"Doug is a consummate professional, with the added bonus of expertise in aging in place. Meticulous, encyclopedic knowledge of all manner of home building and utility systems, construction techniques, materials, and value. Laser focused on and responsive to his client's needs above all else - "Advocates" is the perfect way to describe his dedication to his client. As a mature woman on her own, I've been burned when it comes to service providers trying to take advantage, and Doug was a truly welcome relief - fair, transparent, dedicated to not just performing the inspection for the purchase of my new home, but to educate me every step of the way to ensure I understood what I had and how to best maintain things for the long term. It was clear that integrity matters to him and that was demonstrated, repeatedly, in every step of the process. He was extraordinarily thorough, detail oriented, and able to present his findings in a user-friendly way. He didn't just point out things needing attention, he priced replacement parts and guided me on what repairs should cost and how they should be performed. As an added bonus, he's on top of the latest ideas and options for adapting a home for special needs as you age to help keep you in the comfort of your own home for as long as possible. I wholeheartedly recommend him as someone not just excellent in his field, but who demonstrates the personal integrity of his character in the professional integrity of his work."
"This was a great experience. Doug was extremely helpful and knowledgeable. He takes as much time as need to review each system. He explained the project so it was easily understood. He is as interactive as the homeowner wants him to be. Very knowledge in the trades and his field. I will recommend him to everybody and anybody as he is a true professional."
"Doug is very knowledgeable, professional, and friendly. He took the time to explain things. He took the time to explain the why's behind things. He helped us save money by catching potential issues. I will use him again."
Hours of Operation
Monday - Saturday: 7:00am - 8:00pm
Sunday: 10:00am-8:00pm