Home Inspections in   
Alexandria, VA & NOVA-DC
Before you purchase or sell your home or property, please call Advocates Home Inspection. We can help protect your investment in Alexandria & NOVA-DC with a thorough home/property inspection!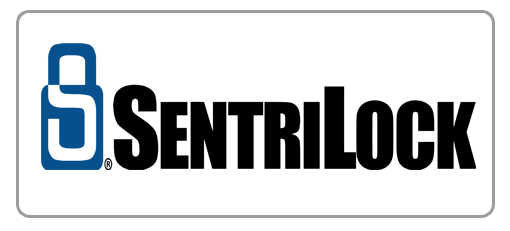 Schedule Your Alexandria & NOVA-DC Home Inspection, Today!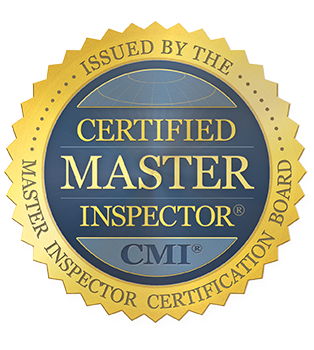 Certified Master Inspector
Certified Master Inspectors (CMIs)® are the best inspectors in the world. CMI® is a professional designation available to all qualifying inspectors who wish to become Board-Certified by the Master Inspector Certification Board. All CMIs® are experienced, dedicated to education, and have a proven record in the inspection industry.
Verified Certified Master Inspector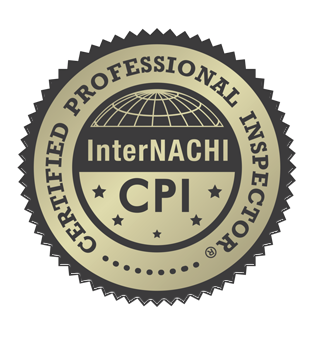 InterNACHI Certified
InterNACHI is the International Association of Certified Inspectors, which is the world's largest nonprofit association of residential and commercial property inspectors. InterNACHI provides its members with accredited training and education, free benefits, expert advise, and peer support.
InterNACHI Member # 18061132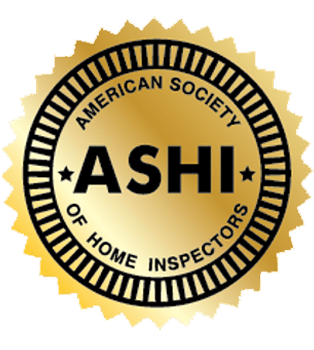 ASHI Certified
ASHI is the American Society of Home Inspectors, which is the oldest and most respected professional association for home inspectors in North America. ASHI promotes standards for property inspections and provides educational programs needed to achieve excellence in the profession.
ASHI Member #266075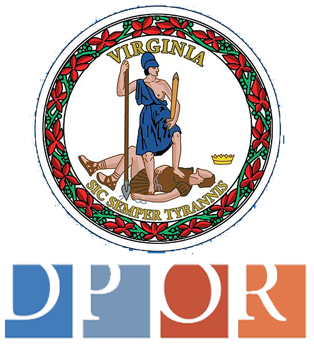 DPOR Certified
DPOR is The Virginia Department of Professional and Occupational Regulations, which is an executive branch agency under the Secretary of Commerce and Trade. DPOR issues professional credentials—licenses, certificates or registrations—in the least intrusive, least burdensome and most efficient way.
DPOR# 3380001334
Advocates Home Inspection conducts home inspections on condos, townhomes, and single family homes. My consultative approach to your inspection begins with obtaining the property address. We feel it's best when possible to spend some time over the phone or face to face with the client to review the public and listed records of the property as we discuss the intention of purchasing it. Are you a first time home buyer? Is this a temporary home or an Investment property? Or is this your home to retire in? Each has many different needs. All of these questions and more will be discussed to help guide in the process of inspecting the property and custom tailoring your thorough report.
360 Degree Images For Thorough Documentation
Much like a virtual tour that is linked to a home listed for sale, when requested, we can use a 360-degree camera to document the home at the time of the inspection. This is not only great for buyers and loved ones that can't be present for the home inspection, it's also an asset to property management for documentation of a home before or after a tenant moves in. The 360 images are linked directly to the report and will be the property of the client. The times are calling for better answers and we would like to help you with them. Contact us today for more information or to schedule your 360-degree home inspection.
When it comes to the health of your family or employees, you can't afford to take chances. Exposure to radon can result in a number of serious health concerns and issues. Older homes and buildings are more likely to fall victim to radon problems, but those who work or reside in newer structures are also at risk. At Advocates Home Inspection we offer comprehensive radon inspections and tests designed to give you the answers you need and the peace of mind you deserve. We believe that you shouldn't have to compromise when it comes to safety. When you contact us for your Radon Testing, you can rest assured that we will never skip over details or cut corners while inspecting your property for radon. Leave it to us for your next Radon Inspection/Test.
​Advocates Home Inspection conducts investment property inspections as a third party for move-in, move-out, and annual intervals. We build custom templates based on the individual investor and property management companies. We photo document every aspect for the recipient. Most of these inspections are sent via email on the same day. These inspections will document properties before, during, and after a tenant's contract. We would like the owner to stay informed of the property's condition at all intervals. This inspection service is specifically for property owners only. 
"Doug is a consummate professional, with the added bonus of expertise in aging in place. Meticulous, encyclopedic knowledge of all manner of home building and utility systems, construction techniques, materials, and value. Laser focused on and responsive to his client's needs above all else - "Advocates" is the perfect way to describe his dedication to his client. As a mature woman on her own, I've been burned when it comes to service providers trying to take advantage, and Doug was a truly welcome relief - fair, transparent, dedicated to not just performing the inspection for the purchase of my new home, but to educate me every step of the way to ensure I understood what I had and how to best maintain things for the long term. It was clear that integrity matters to him and that was demonstrated, repeatedly, in every step of the process. He was extraordinarily thorough, detail oriented, and able to present his findings in a user-friendly way. He didn't just point out things needing attention, he priced replacement parts and guided me on what repairs should cost and how they should be performed. As an added bonus, he's on top of the latest ideas and options for adapting a home for special needs as you age to help keep you in the comfort of your own home for as long as possible. I wholeheartedly recommend him as someone not just excellent in his field, but who demonstrates the personal integrity of his character in the professional integrity of his work."
"This was a great experience. Doug was extremely helpful and knowledgeable. He takes as much time as need to review each system. He explained the project so it was easily understood. He is as interactive as the homeowner wants him to be. Very knowledge in the trades and his field. I will recommend him to everybody and anybody as he is a true professional."
"Doug is very knowledgeable, professional, and friendly. He took the time to explain things. He took the time to explain the why's behind things. He helped us save money by catching potential issues. I will use him again."
Hours of Operation
Monday - Saturday: 7:00am - 8:00pm
Sunday: 10:00am-8:00pm